See highlights of a studio newborn session in Boston
Welcoming a new member to the family is a momentous occasion, filled with love, anticipation, and dreams of a bright future. And when Dawson, the adorable newborn son of a football coach, arrived, his parents wanted to create a special newborn session that incorporated their passion for football. Set against backdrops of vibrant greens and blues, Dawson's studio session turned out to be a beautiful blend of love, sport, and serenity.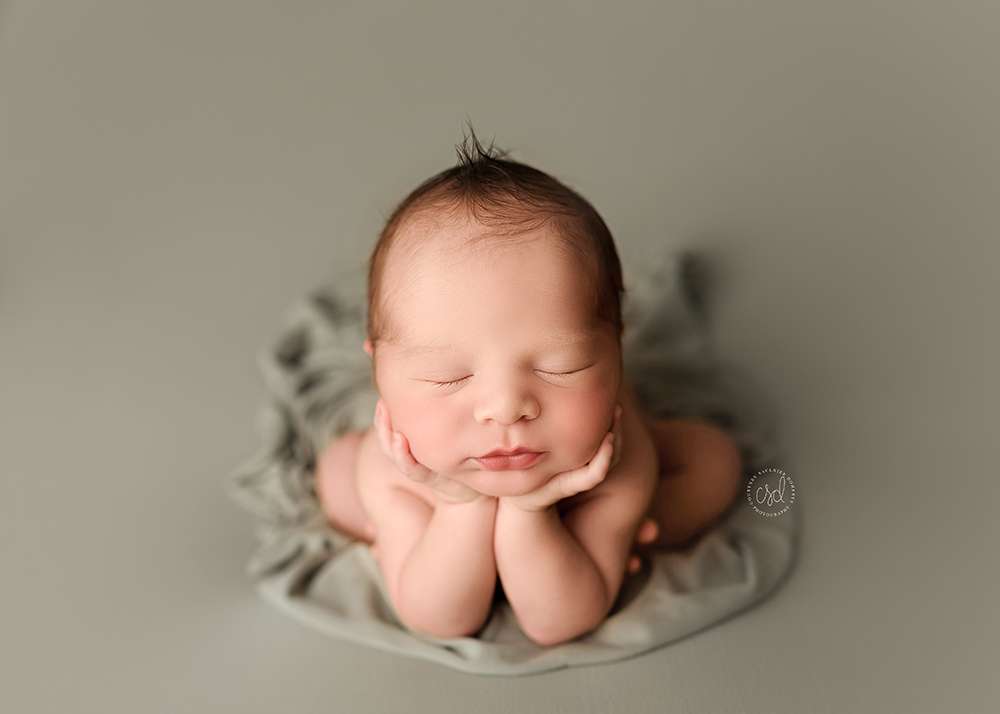 Dawson, the star of the day, played his role to perfection by peacefully sleeping throughout the entire session. His calm demeanor allowed me to capture every precious moment and create timeless memories that will be cherished for a lifetime.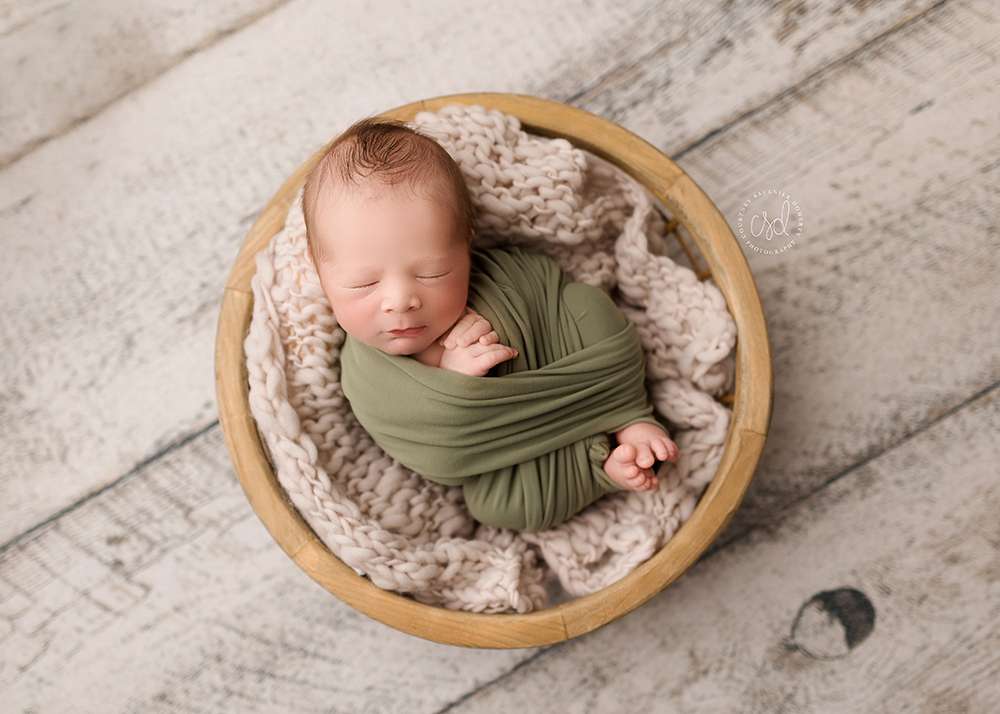 Personalizing The Newborn Photoshoot
With Dawson's dad being a New England Patriots football coach, it was only natural to include elements of the sport in the session. From tiny football props to adorable jerseys, the session became an homage to the family's love for the game. Each carefully selected prop and accessory helped create a unique and personalized atmosphere that added depth and meaning to the photos.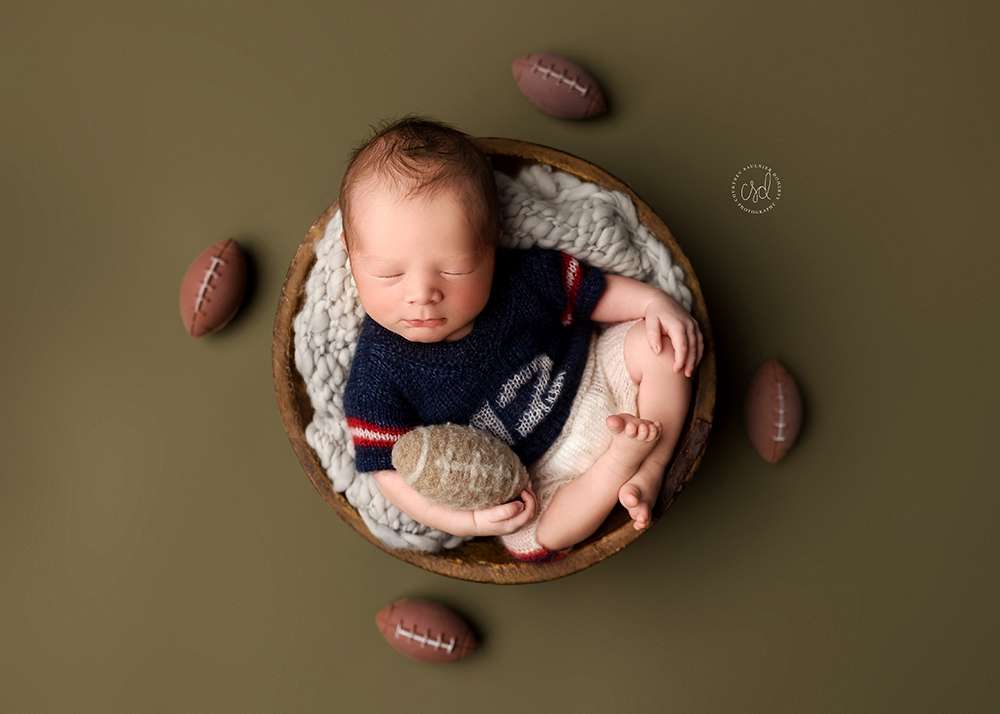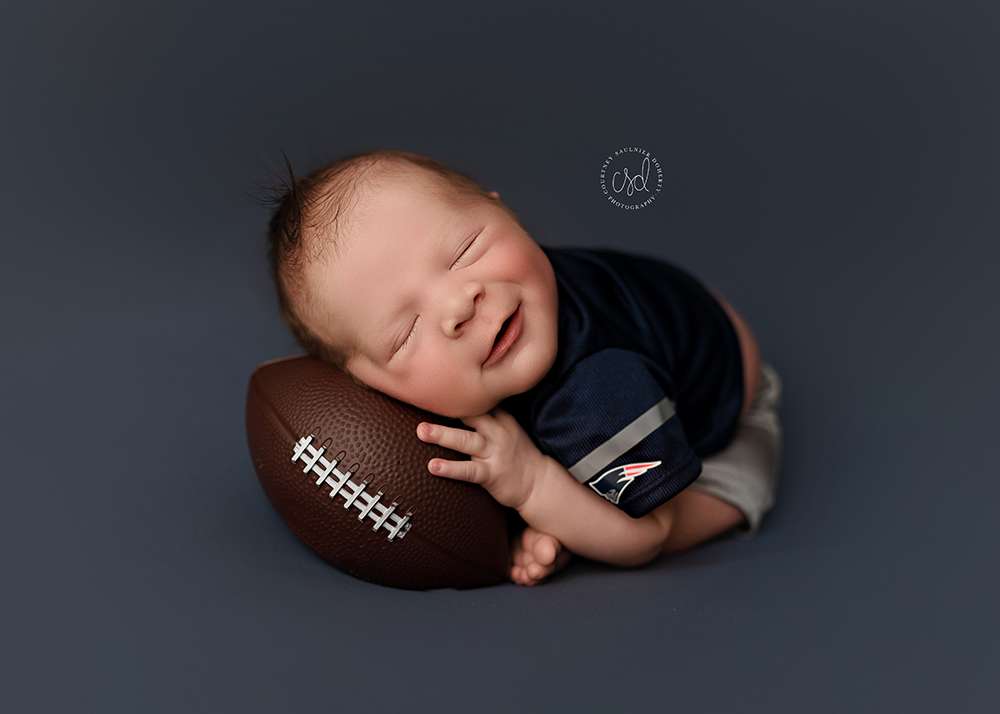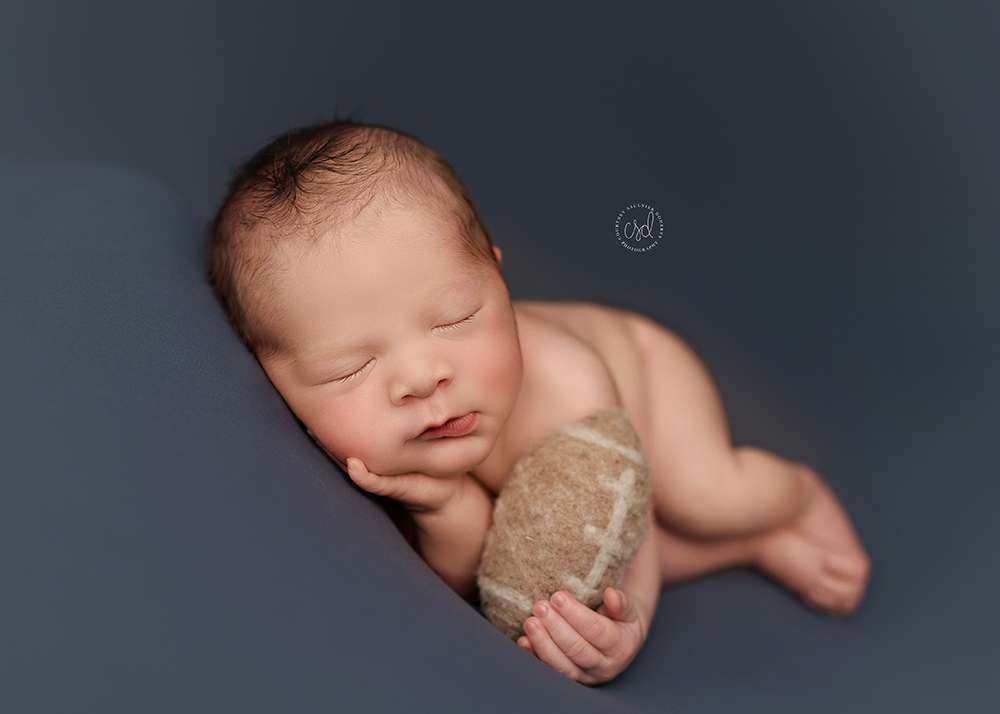 Colors play a significant role in photography, evoking emotions and setting the overall tone. In Dawson's session, the choice of greens and blues, and neutrals created a soothing and tranquil environment. The shades of green symbolized growth, new beginnings, and the promise of an exciting future for the little one. Blue, on the other hand, represented serenity and calmness, perfectly reflecting Dawson's peaceful nature during the shoot.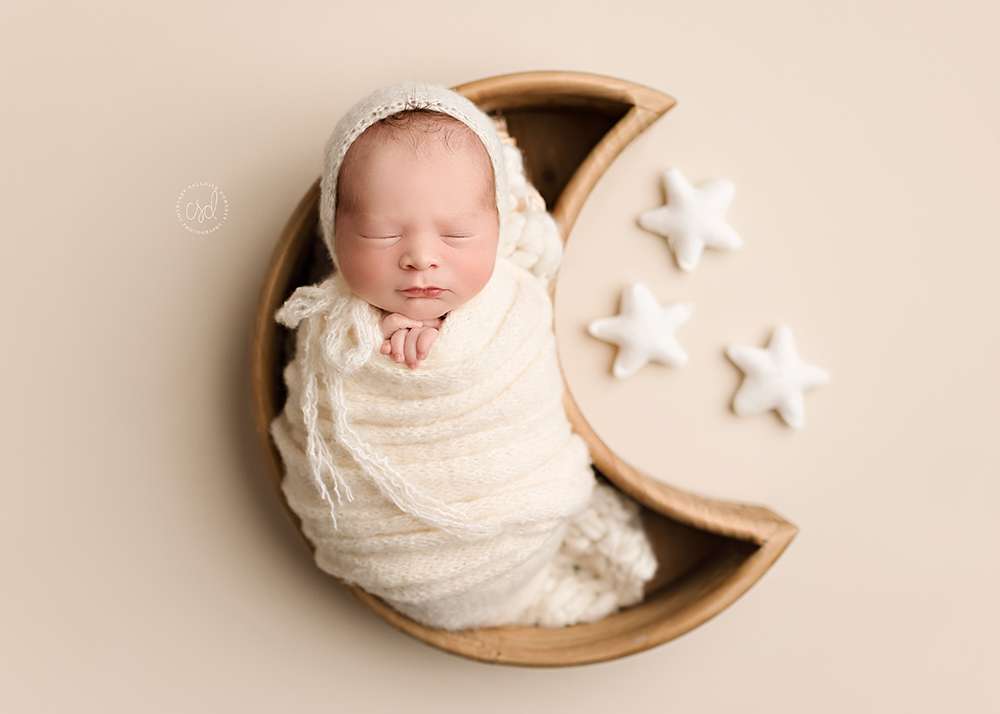 To further enhance the session's ambiance, the photographer skillfully employed soft lighting and gentle poses. The use of light created a dreamy atmosphere that enveloped Dawson in a warm glow. The careful positioning of the baby and the creative framing resulted in enchanting images that showcased the pure innocence and delicate beauty of a newborn.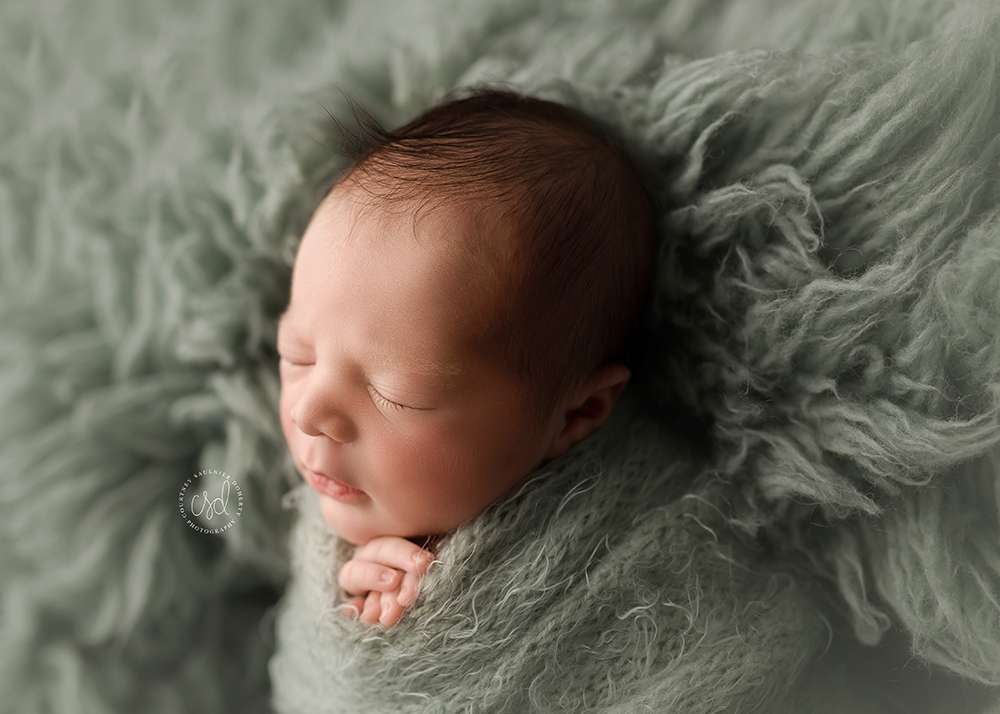 The football-themed newborn photo shoot was both simple and elegant, highlighting the natural beauty of the baby, Dawson.  This minimalist portrait setup allowed the focus to remain on Dawson, capturing his delicate features, tiny hands, and tender expressions. The absence of distractions emphasized the purity and vulnerability of a newborn baby.  I love creating images that will be cherished for years to come.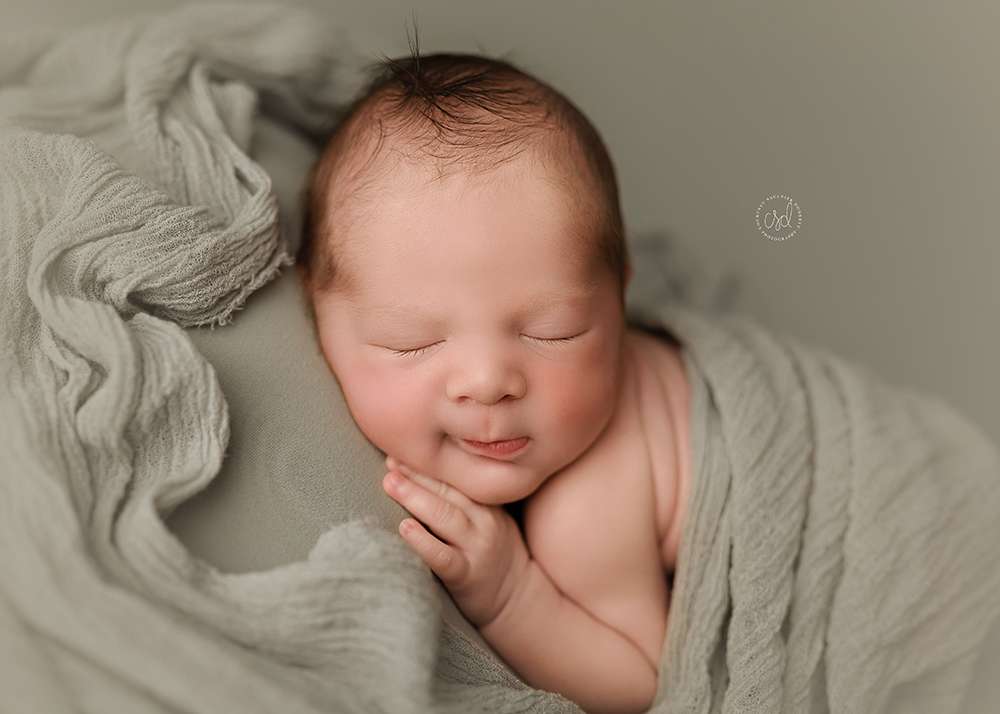 The studio newborn session was a beautiful way for Dawson's parents to capture their love and joy for their new baby. The photos will be a treasure trove of memories, capturing the essence of Dawson's newborn days and the excitement of his early years. As Dawson grows, these photos will be cherished reminders of how much he was loved and cherished from the very beginning.  Contact my Walpole newborn studio for more information or to book a session. Follow along on Instagram to see the most recent photos and news.