See Highlights of Aidan's Petite Studio Newborn Session
There is something undeniably magical about newborn photography. The innocence, the delicate features, and the pure joy that surrounds a new baby create an enchanting atmosphere. Recently, I had the privilege of photographing a petite studio newborn session with the adorable Baby Aidan. He was a little older than a typical newborn, but you would never know! He slept like a dream baby throughout the photoshoot with me.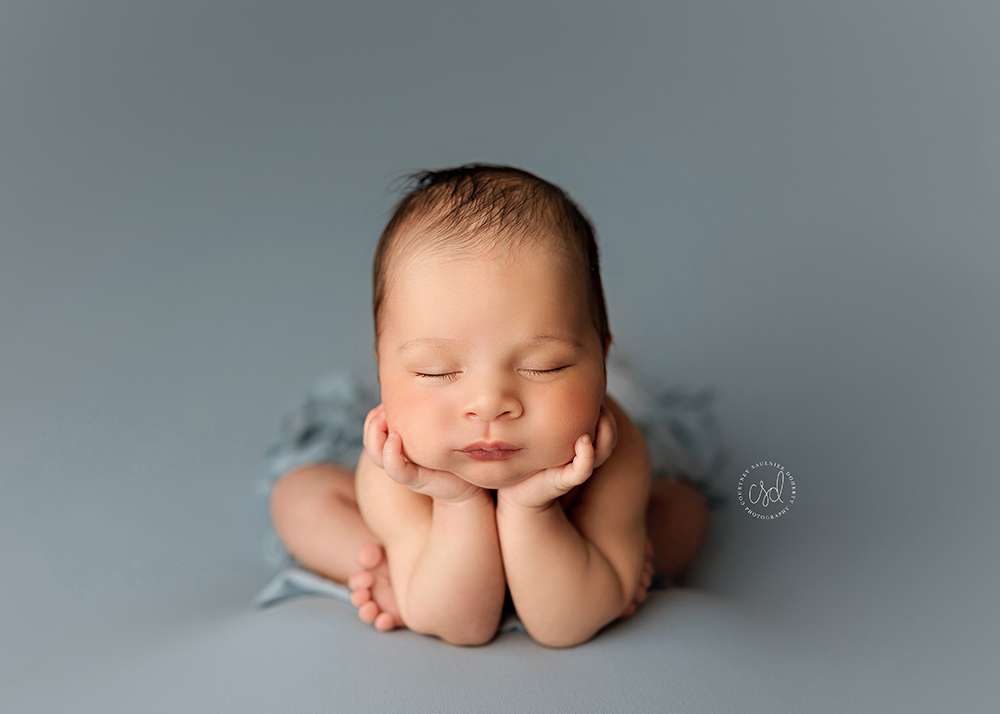 Before Baby Aidan arrived at the studio, I carefully planned the petite studio newborn session to ensure a seamless and comfortable experience for both the baby and the parents. For this session, we decided to embrace a serene and calming ambiance by incorporating shades of blues and greys often associated with tranquility, which is perfect for creating a soothing environment for a newborn shoot.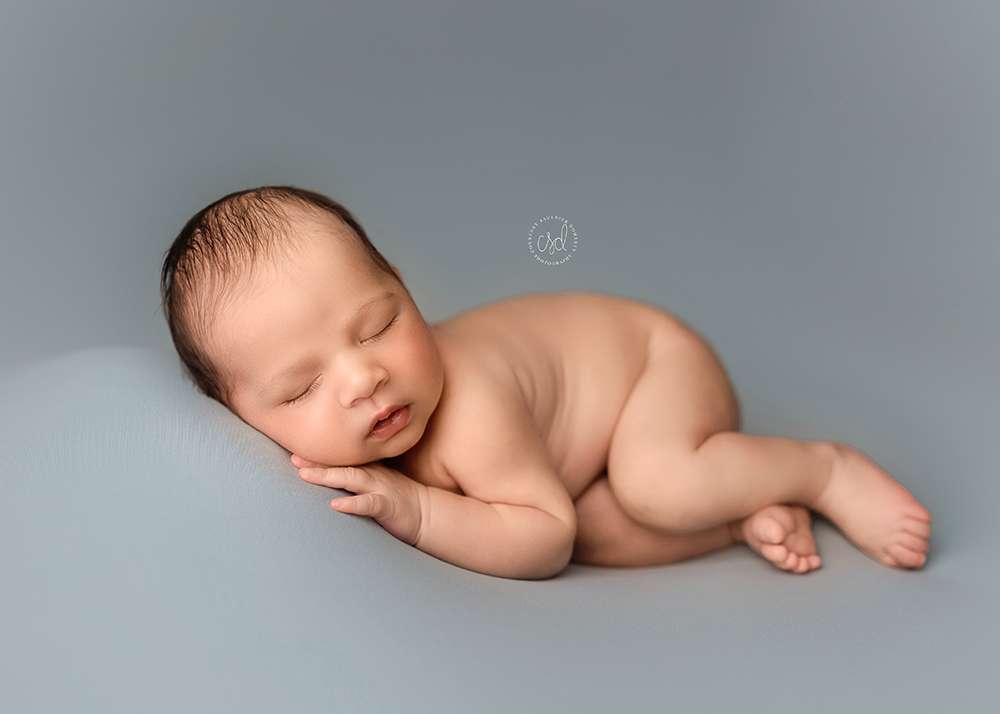 As Aidan entered my portrait studio, his parents' eyes were filled with so much love and pride. We began by ensuring that the temperature was just right for them, allowing Aidan to remain cozy and relaxed throughout his session. The room was softly lit to create a gentle ambiance, complementing the color palette we had chosen.
We incorporated various props and accessories to add charm and individuality to the session.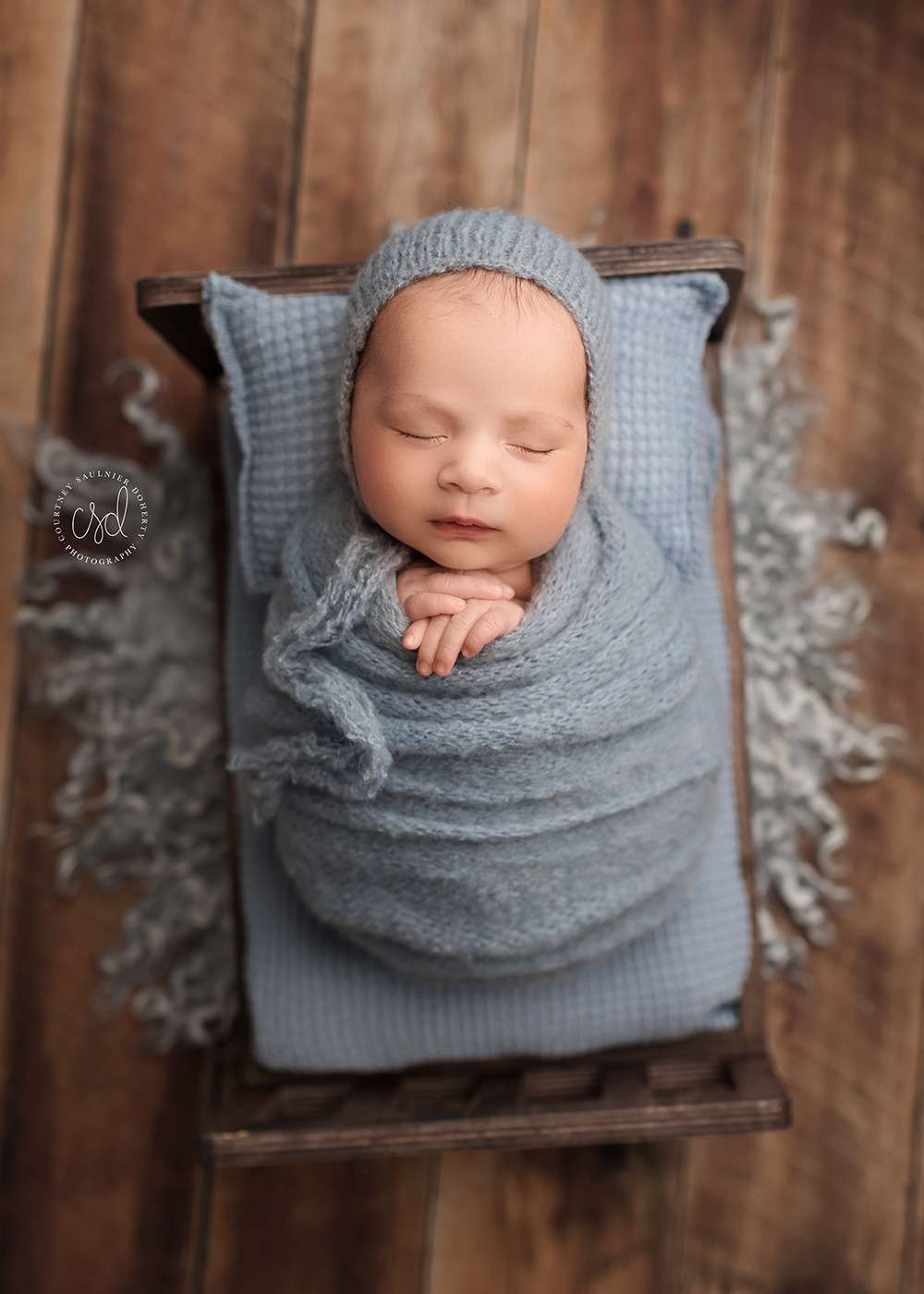 Newborn Portrait Experience
The newborn photography session with Baby Aidan was a truly magical experience. The soft blues and grays of the backdrop and props created a serene and calming atmosphere, perfectly complementing the innocence and tranquility of this special time. Every image captured the joy and love that filled the room, creating timeless memories for Aidan's family to cherish for years to come.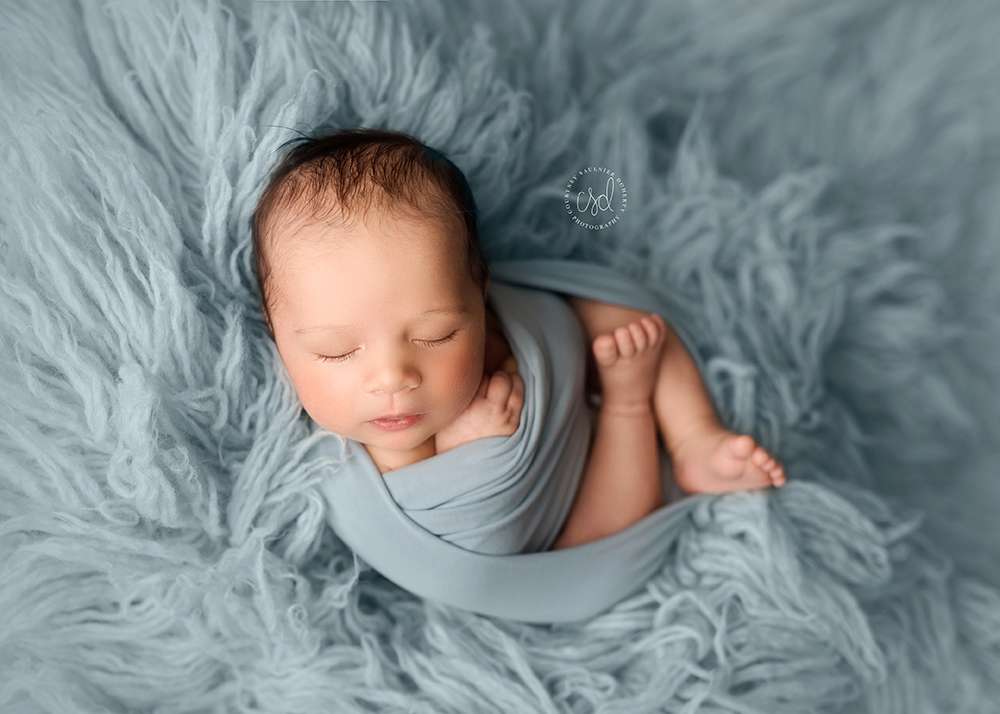 Whether you are a photographer or a parent looking to document your newborn's first days, planning a newborn photo session should be personalized. Exploring different color palettes and incorporating thoughtful elements can elevate the overall aesthetic and create a truly unique and memorable experience.
Here are some tips for planning a personalized newborn photo session:
Consider your newborn's personality and interests when choosing a color palette and props.
Choose a location that is meaningful to you and your family.
Incorporate personal touches, such as family heirlooms or special blankets.
Be sure to relax and enjoy the experience! Newborn photo sessions are a special time to capture the beauty and innocence of your child's early days.