What to expect at a newborn session at CSD Photography
A newborn session will be held at my Walpole studio is conveniently located between Boston, MA, and Providence, RI. A newborn session with CSD Photography will typically last one to two hours. The first thing you need to know is you do not need to bring anything to the studio for your newborn session. I take care of all the blankets, props, and accessories for the baby. We even have dresses for Mom and for older sisters! We offer a wide variety of color options to create the perfect color palette for your newborn session.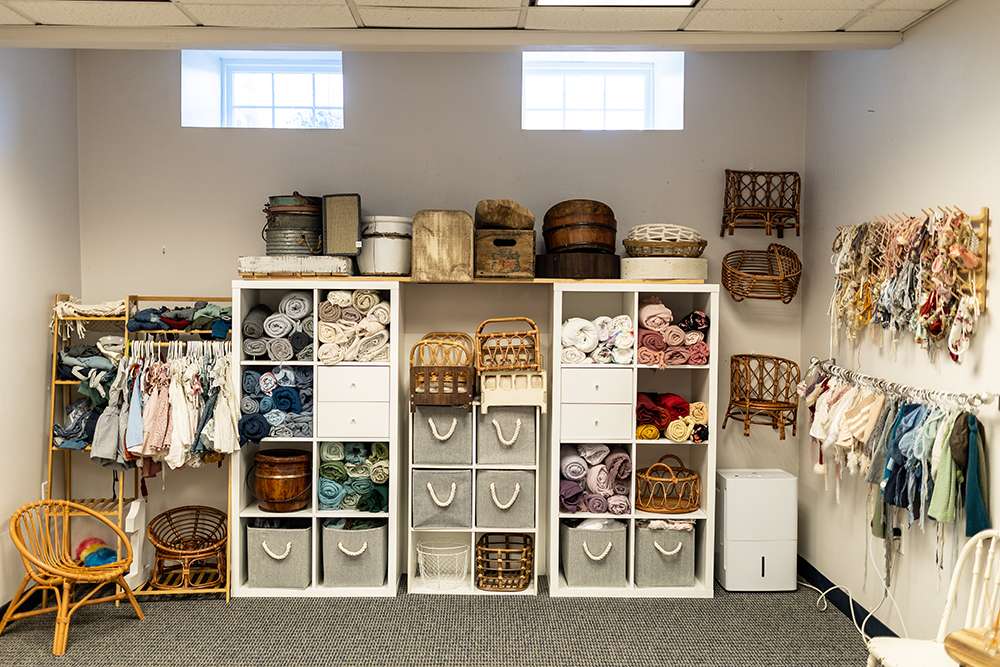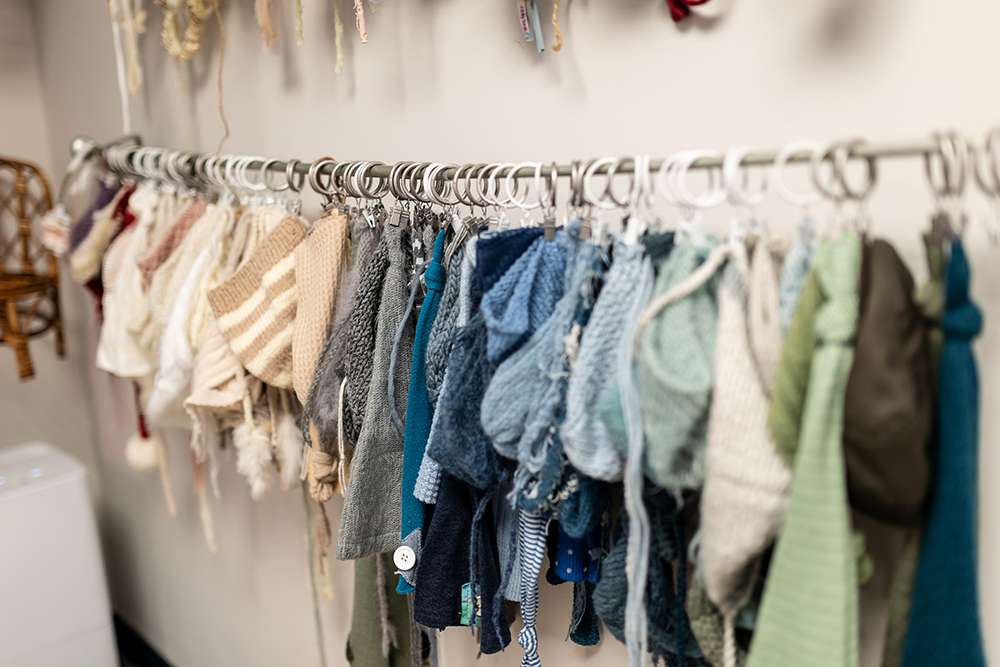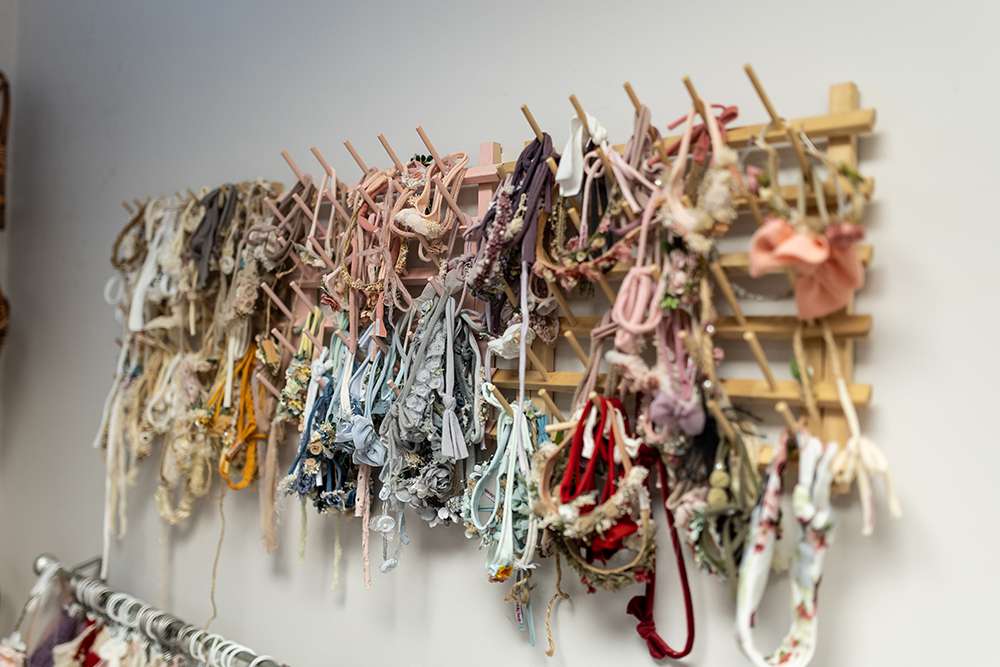 As soon as you arrive me and my assistant will handle everything! We will take care of diaper changes, bottle feedings, and any messes that may be made. Of course, if you are nursing, you will have to take care of that yourself ;). We have the whole studio set up for your session using all the colors and props that you request in advance to make sure the session runs smoothly. We have all room lights off as we only use studio lighting during shooting times. We also use comforting sound machines to keep baby calm and make sure outside noises do not wake them. The baby shusher is a great little device that I highly recommend you add to your wish list! Having all the color and prop selections done in advance really helps the session to move quickly.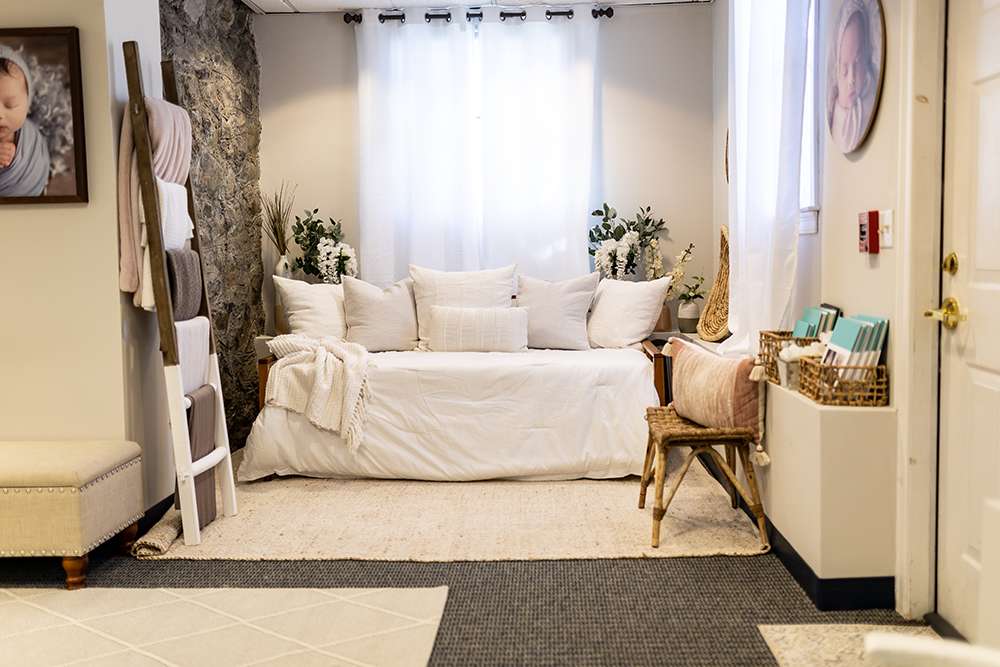 With the baby being naked for a portion of the newborn session, our studio is kept at 80 degrees. We do recommend you dress in layers and can always step outside for a break if needed. We offer an assortment of snacks and water bottles for all of our clients to have whenever they need them. You get to sit back and relax while we handle everything! My newborn sessions always have an assistant there for safety so that Mom and Dad do not have to do anything to help. This also allows me to focus on perfection with an extra set of hands there to help. We have created a very cozy lifestyle in the studio for you to sit comfortably while being able to watch the session, or feel free to take a nap ;). There are also some photo books and magazines that highlight some CSD images throughout the years that you can look through.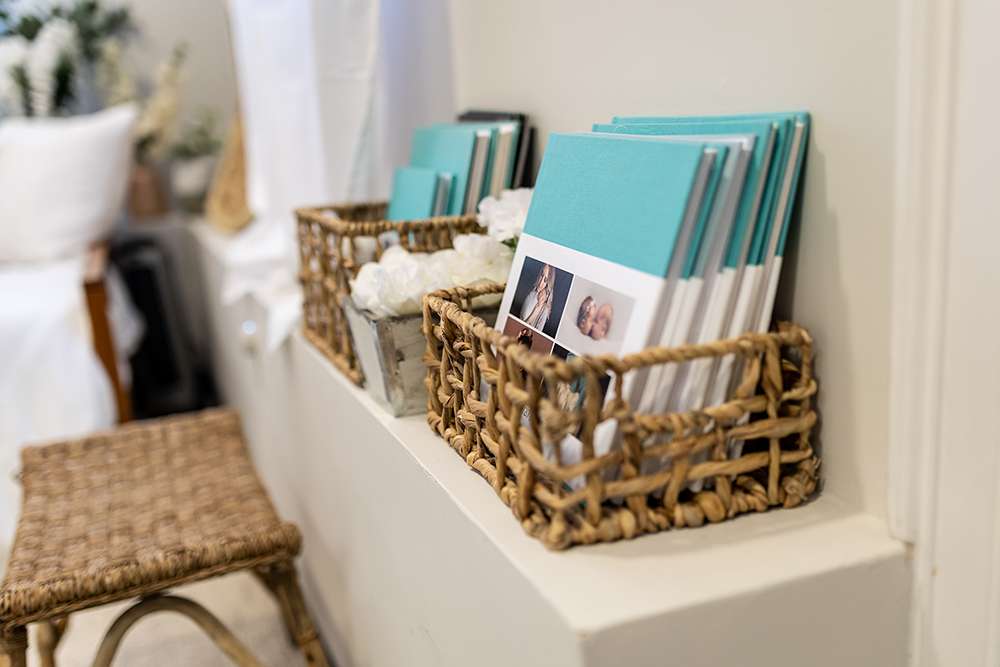 We will remove baby from the car seat as gently as possible so be sure to keep them all buckled in when you arrive. Baby will be placed right on to the table in front of a space heater while we carefully undress them. In my prep guide, I ask you to keep baby in a zip or button up pajama set so that it is easily removed without disturbing the baby.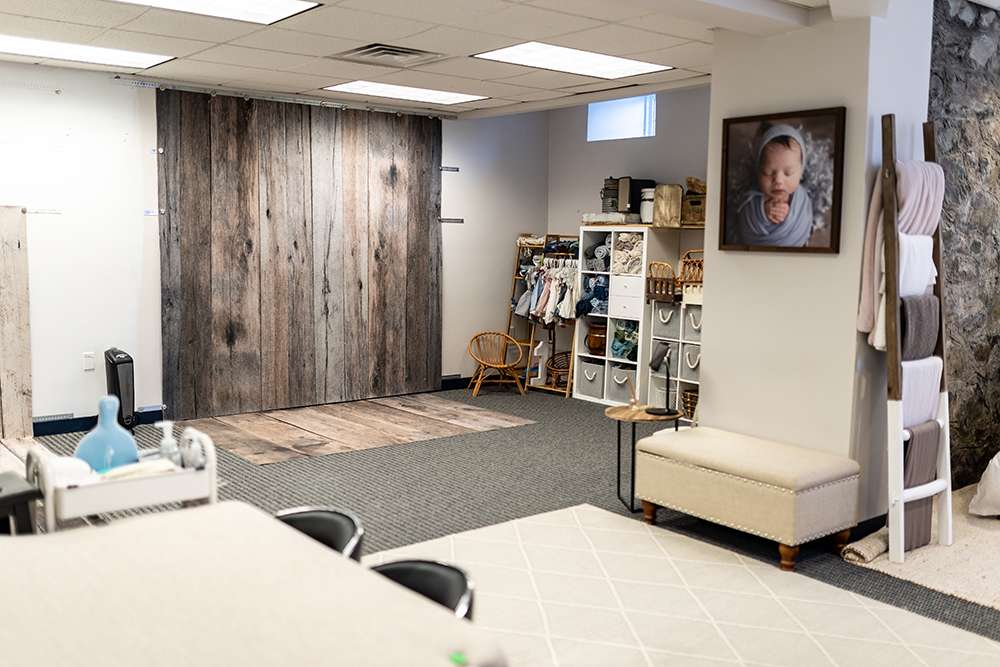 We always like to start with the naked, sleepy poses whenever baby arrives asleep. With over a decade of newborn posing experience, I am able to move them from pose to pose with ease. If baby seems uncomfortable at all, we will skip a certain pose and move on to the next.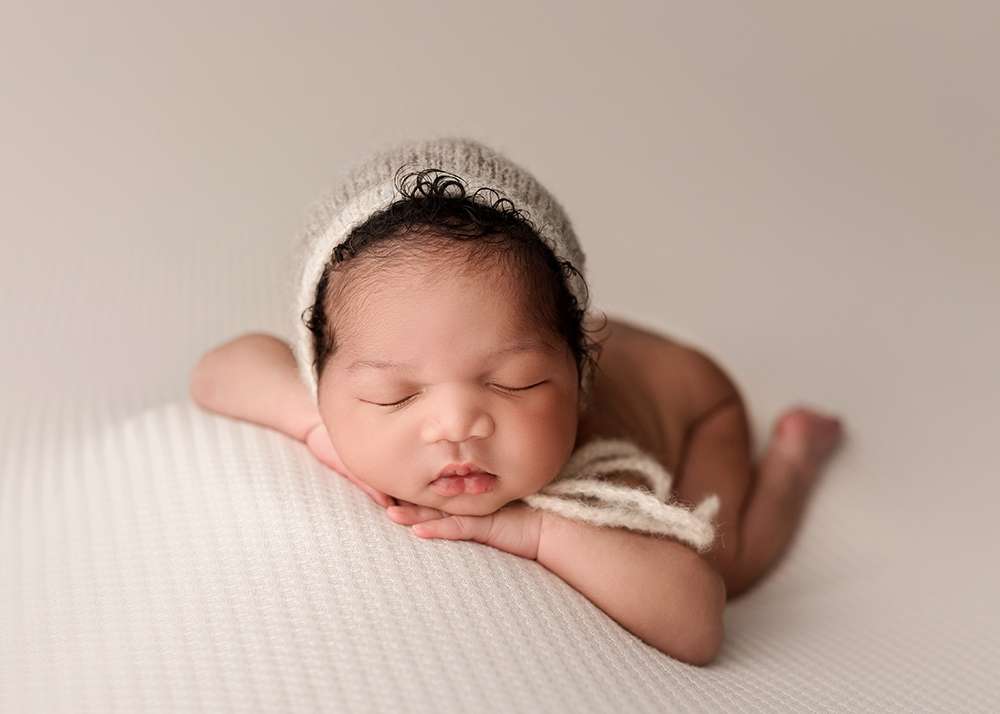 Once we have finished the table poses we will do the prop portion of the session. With the studio all prepared we are able to get a wide variety of props into each session. We typically end the session with all the wrapped poses, especially if baby starts to wake up towards the end.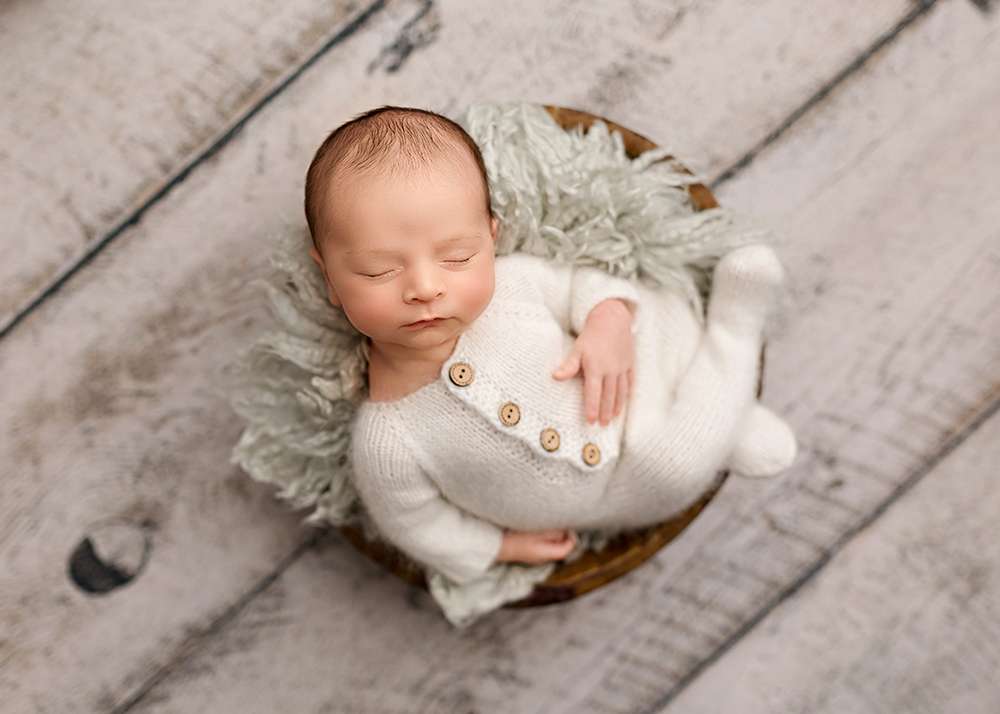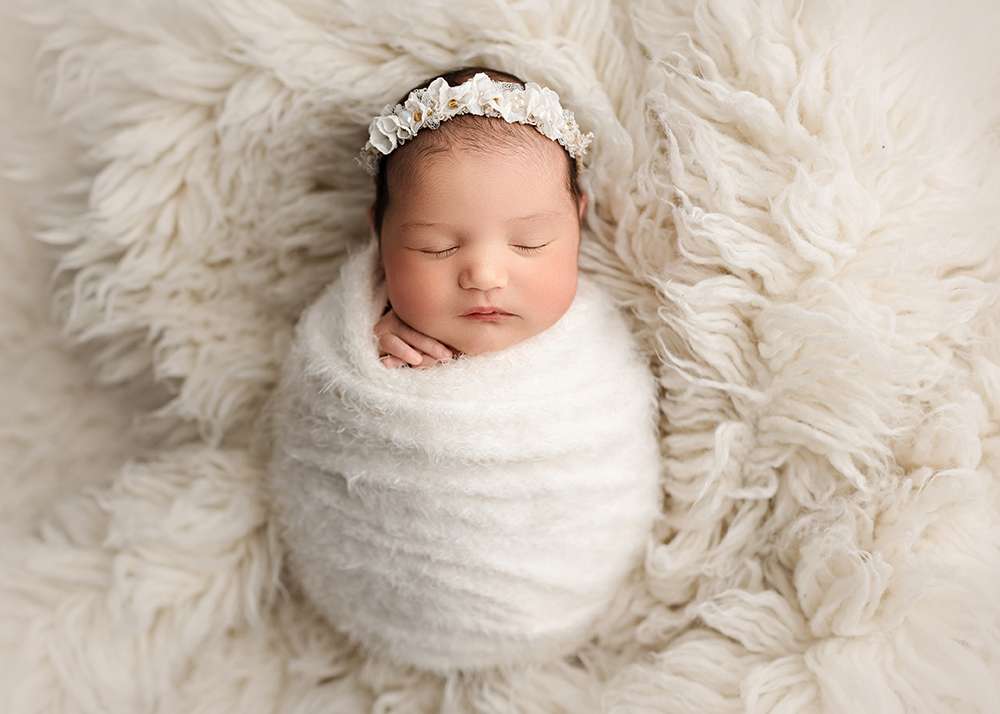 We have 3 different packages for you to choose from for your newborn session. It all depends on what works best for your family during this time. If you choose one of our packages that include family and sibling images then the first hour of the session will focus solely on the newborn. We ask that Dad or another adult bring any siblings to the second half of the session so that we can keep a relaxing and quiet environment for the baby. Then we will complete the family and sibling portion of the session.
I hope that all of this information helps you decide if CSD Photography is the right newborn photographer for your family!